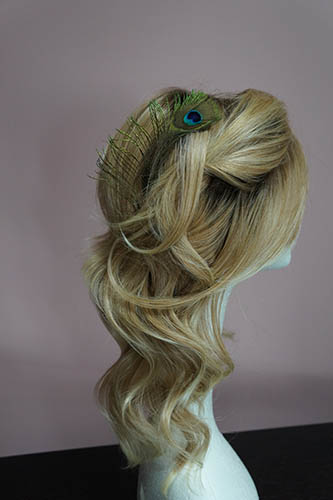 Alternative Hair Center, Inc. specializes in hair loss treatment in the Ortonville, MI area. We offer a wide variety of options for women, including wig styling, shaping and fitting, and eyelash extensions. Alternative Hair Center is a private, relaxed full service hair replacement facility offering clients personalized one- on- one service.
Hair Replacement Systems/Wigs for Women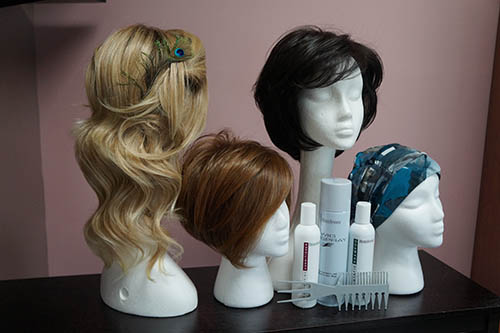 AHC specializes in all types of hair loss for women suffering from all types of Alopecia, cancer or disease related hair loss, genetic hair loss, trichotillomania, and temporary hair loss. As hair loss affects ones self-esteem, self confidence, and over all well being, all staff members have a passion for helping people overcome this issue and we will help clients cope with the daily issues of losing their hair. AHC has helped hundreds of people deal with hair loss in the Ortonville, MI area. For disease-related hair loss, we are affiliated with the local hospitals: William Beaumont, St Joseph Mercy, Henry Ford, and McLaren.
AHC has a extended selection of wigs to choose from, varying from different hair colors from highlights to lowlights from blondes to grays and from curly to straight styles. All staff members are licensed cosmetologists in Michigan having trained extensively in hair replacement specializing in the shaping and fitting of wigs, therefore we are able to customize the wig for each and every client. Our goal is for you to love your hair!
Wig Types
100% Human Hair

Customized to each hair type, curl pattern, color, and styling
Download Brochure

Synthetic Fiber

Low maintenance, shampoo and wear. Available in a variety of colors and styles.
Download Brochure

Heat Defiant Synthetic

Requires styling. Styled with heat, allowing for many styling options
Download Brochure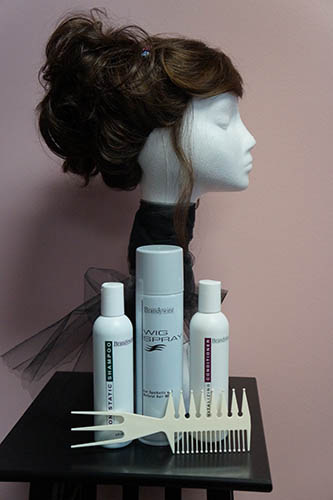 Wig Styling Kits
With the purchase of a new wig from Alternative Hair Center, you will receive a wig styling kit that includes:
Wig Shampoo
Wig Conditioner
Hair Spray
Wig Styling Comb
Mannequin Head
Sleeping Cap
We offer a 10% discount on all new wig purchases.
Headscarves and Coverings
As another alternative AHC carries a beautiful variety of head coverings in a wonderful selection of different materials. We offer wiglets, toppers, long and short tailed wraps, turbans, scarves, mini-scarves and a great variety of all different types of hats-this is another way to help cope with hair loss issues. Call us at 248-625-6560 and let us help you with your hair care needs.
Eyelash Extensions

Our eyelash extensions come in two different options, faux mink or 100% Siberian mink. Faux mink is stiffer, thicker, gives your eyes a more dramatic look, and offers volume. 100% Siberian mink is softer, thinner, gives your eyes more of a natural look and are lightweight.
The adhesive applied to your lashes is waterproof and will not damage your natural lashes. Sensitive adhesive is also available. We have a wide range of lash lengths available to create your perfect lash look. Minimal daily care is required!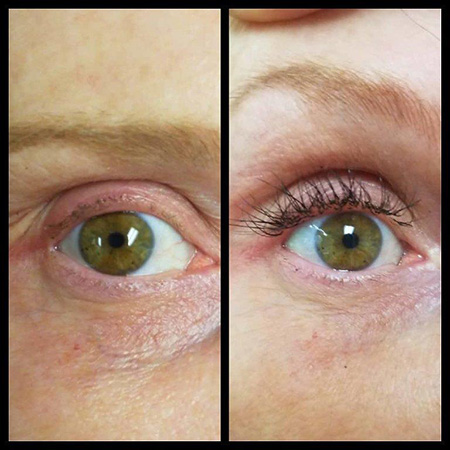 Lash Aftercare
Wait 24 hours to wash eyes or shower
Do not rub or pull on extensions or use an eyelash curler
Avoid oil-based and waterproof mascara/makeup removers
Use spoolie to separate lashes every day
Book your fill every 2-3 weeks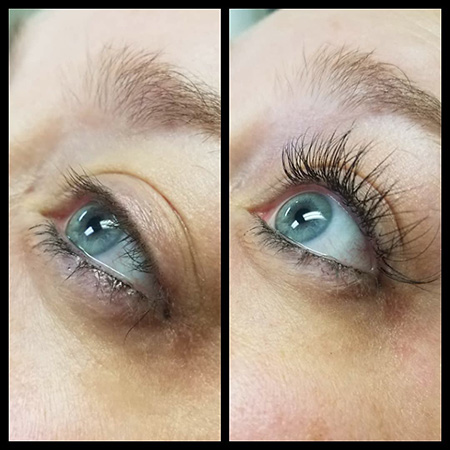 100% Siberian mink:

$125 classic set
$75 fill
Faux mink:

$100 classic set
$60 fill
We'll Handle Your Hair Loss
Contact us at 248-625-6560 to make an appointment to check out everything Alternative Hair Center, Inc. has to offer. We're here to help you get your confidence back, with hair loss solutions tailored around every individual!