Alternative Hair Center, Inc. is more than just a wig shop. We are a full-service non-surgical hair salon center specializing in wig and hair styling in Brandon Township, MI, including cutting and fitting, allowing you to customize your style.
Choosing Your Color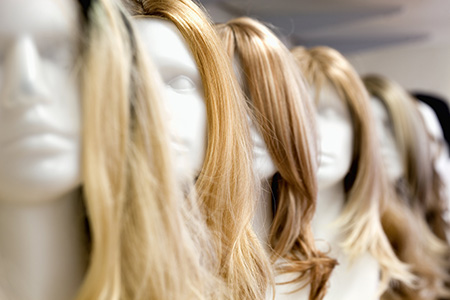 There's a lot to consider when it comes to color. Whether you're going for a natural look or want to stand out loud and proud, we'll be happy to help you make a choice that suits your personality! Let us match your natural color, help you explore a bold new shade or experiment with colors—whatever it takes to leave you feeling confident and happy.
See a wig online you'd love to add to your collection? Bring your ideas into our center and we'll handle the rest.
Human vs. Synthetic Hair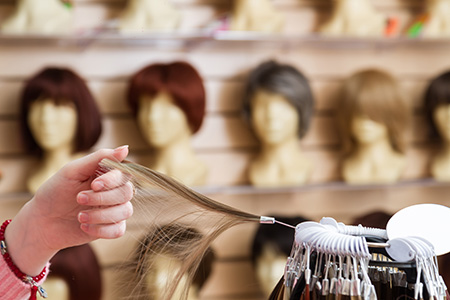 Our wide selection of synthetic or human hair wigs come in a variety of different colors. From highlights to lowlights, blondes to grays or curly to straight, we'll customize your wig exactly how you like it at our hair salon in Brandon Township, MI!
Want to learn more about the difference between human hair and synthetic fiber wigs? We'll be happy to explain them to you and can walk you through the different benefits and drawbacks of each, including price, care, longevity and more.
Synthetic Fiber Wig Care
Wig care is important, no matter what type of wig you opt for. We strive to make sure you have all of the necessary information to properly maintain your hair replacement solution for as long as you plan on wearing it. Some tips include:
Before you shampoo your wig, gently brush it and rinse under lukewarm water.
Shampoo:
Apply shampoo and massage the side of the wig and through the hair in one direction to eliminate tangles and make styling easier. Rinse and repeat if needed.
Conditioner:
Apply conditioner to wet hair and comb through using a wide tooth comb. Leave in for 3-5 minutes. Rinse thoroughly. Conditioner will prevent static and will keep the fiber soft and manageable.
Drying and Styling:
Allow your wig to air dry naturally by placing it on your mannequin head. Drying can take up to 24 hours. Velcro rollers can be used to give additional shape if needed. Once completely dry, shake the wig and use your hands and wide tooth comb to style it into shape.
Products:
Apply products to dry hair to give texture, hold, and shine.
NO HEAT ON REGULAR SYNTHETIC FIBER!
Check Out Our Salon Services
Want to learn more about our hair styling capabilities or get expert advice on how to care for your wig? Contact us at 248-625-6560 to make an appointment to visit our center today. We take pride in being your hair replacement experts.